Find your dream property
Impartial and honest advice

At Torbay Property Finder we understand that no search is alike, you can rest assured that the service we offer will be tailor made to suit your requirements. We will be on hand to guide you through every step of your journey, taking in the finer details that may be overlooked at first glance, to help you find your dream home.
We offer accurate, independent, impartial and honest advice which you may not receive from Estate Agents or Sales particulars.
Generally speaking, people who work in the property sector work for themselves and the seller, seeing the buyer as merely a means to reach sales targets. We are here to help level the playing field, providing you with expert, reliable, friendly and trustworthy support. We believe it is time the buyer was treated with the care and respect that is often neglected by some high street agents.
How can we help?
With the ever-changing market and conditions, we feel that the hard work continues long after your purchase is agreed – we want to support you through your purchase until the keys are in your hands and you are settled in. Torbay Property Finder aims to ensure that, should they occur, any problems/questions are dealt with and resolved in a timely fashion.
We understand that communication is key, which is why Torbay Property Finder will be on hand to answer any questions or queries that you may have along the way – there are no such things as silly questions. Whether you are just starting out in your search for a property or need expert help or advice in closing a purchase, you can sit back and relax, knowing that your purchase is in safe and trustworthy hands, working in your best interest.
So, if you are considering either moving within Torbay or relocating here, look no further. We would love to know more about you and whether we can be of any assistance in the challenges you may face. We would love to hear from you and will be happy to answer any current or future questions or queries you may have. We aim to call you back for a complimentary, no-obligation chat within 24-hours.
For more information on services & fees, please contact on 01803 606145 or alternatively click on the Contact Now button.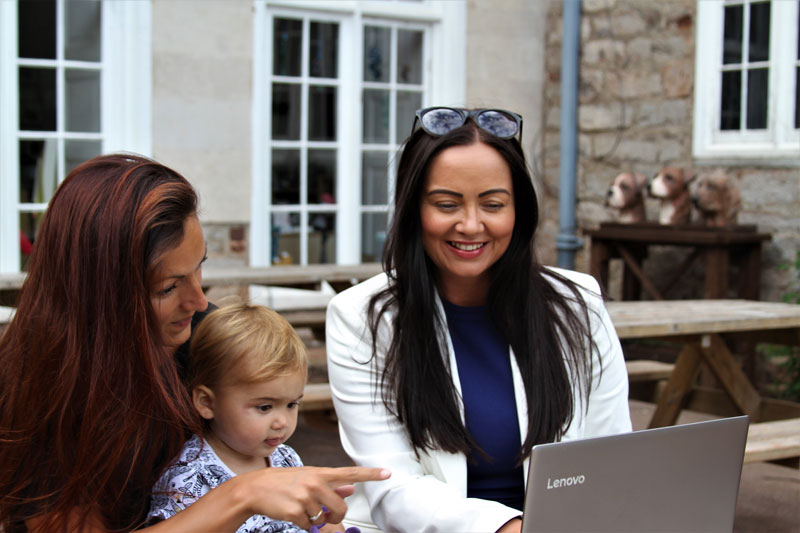 "Meeting and working with Yvette made our property search and purchase an enjoyable experience from the initial contact to completion. It gave us a lot of confidence to know how knowledgeable Yvette was, she was extremely friendly, personable and professional with excellent follow up skills to all our requests. We would definitely recommend Torbay Property Finder to our friends."
– K Easterbrook
We offer a free no obligation chat to discuss individual needs
Enjoyable experience
"Not only did Yvette find our dream home in a professional and extremely friendly manor. She made the whole experience an enjoyable one. We cannot thank and recommend her highly enough."
Full Search and Acquisition Service
6 months search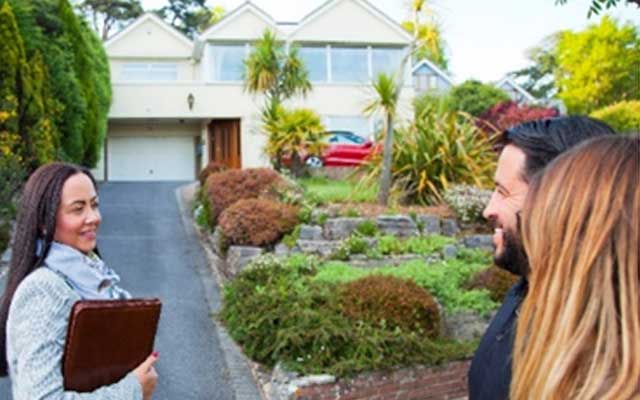 Initial meeting and fact find – an informal discussion to get to know you and to enable us to discuss your requirements including finding out more about your lifestyle, budget and of course your dream property requirements.
Preview report – we will scour the local market and view any suitable properties enabling us to produce a concise bespoke schedule of properties to match your brief.
We will then share our photos/videos of these properties with you, enabling you to gain an honest and realistic view and to ascertain if you would like to view the property yourself.
Viewings – once we have narrowed down the properties that best suit your requirements we will arrange for you to personally view the property.
If you live outside of the area then we will arrange all travel and logistics and we offer a fully accompanied service to each viewing alongside transport to and from wherever you choose.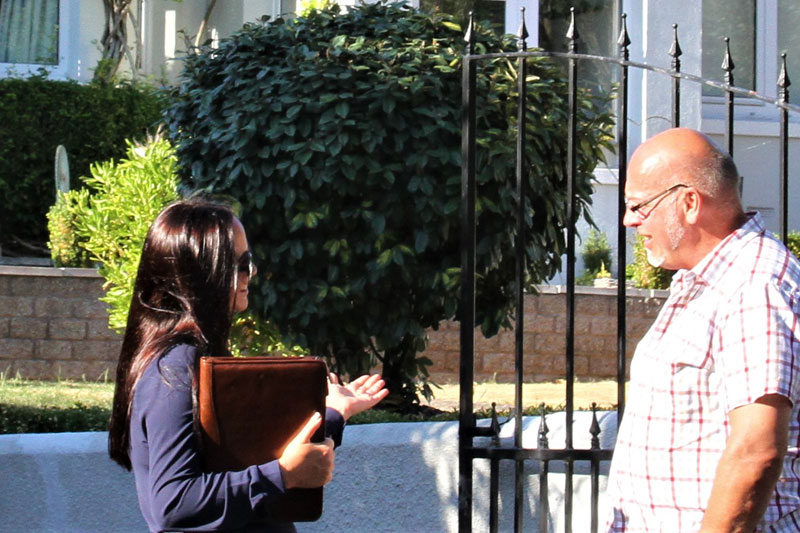 Negotiating – once you have found your dream property we will carry out detailed research, gathering comparable evidence and finding out as much information as possible relating to the sale of the property before entering into negotiations with the agent / vendors in order to secure the property at the best price.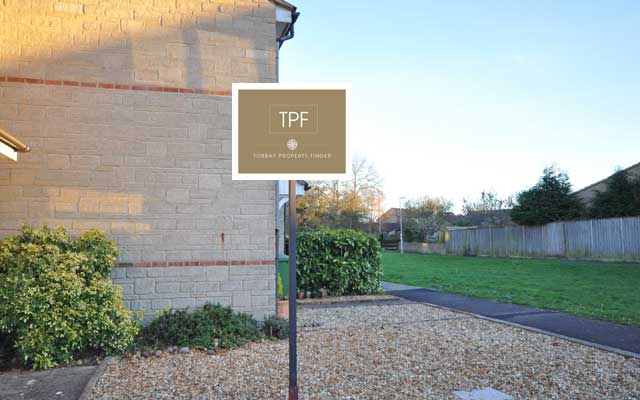 Exchange and completion – we will oversee the entire process, liaising with all parties including estate agents, solicitors and surveyors and providing you with regular updates.
If you are not in the area or have a hectic schedule we are happy to revisit the property on your behalf should you require any further details before you move in.
Area Familiarisation / Orientation
Buying a property in an unfamiliar location is a potential minefield. Let one of our local experts take you on a familiarisation tour before your property search commences to ensure that you are armed with a local knowledge on specific areas. We will demonstrate what each area can offer in terms of local amenities, transport connections, schools and lifestyle choices and offer a valuable insight into property prices in different areas.
Negotiating Service
If you have found the perfect property but are unsure of how to open negotiations, Torbay Property Finder can help. Estate agents represent vendors and by engaging us you are ensuring that you have professionals on your side to enable you to secure the property at the best possible price.
We are highly experienced negotiators and will gather and research details on all aspects of the property before advising where negotiations should begin, opening up a line of communication with the vendor and securing the property on your behalf.
Property Preview Service
If you do not currently reside in the area, then why not save the cost and expense of traveling for initial house viewings by allowing us to attend the properties on your behalf. We will provide you with a detailed report equipping you with all the information required in order to decide if any properties warrant a viewing by yourself.
Sales Progression Service
We believe that the most stressful time for buyers is the process between acceptance of an offer and completion of the transaction. Let us lead and oversee this process for you.
We will work on your behalf with the relevant external contacts involved in the buying process such as solicitors, surveyors and financiers and will work on the progression of your purchase with minimum stress and a timescale to suit you.
Professional Services
It can be daunting trying to find reliable local services when you are new to an area. We have strong relationships with a range of professional contacts from solicitors to surveyors as well as local removal firms and a wide range of tradespeople, should you need them.
Rental Search
Whether your looking for a short- or long-term rental, Torbay Property Finder is here to assist you. Similar to our Home buying service, we are here to do the hard work for you, seeing you through the whole process until the keys are in your hands.
Investment Property
Torbay Property Finder understand the different motivations that drive an investment purchase, with our local knowledge and experience in this field, we are here to assist you in achieving your desired goal.
For more information on services & fees, please contact on 01803 606145 or alternatively click on the Contact Now button.
If you require a service which isn't mentioned above, then please do not hesitate to get in touch. We pride ourselves on creating bespoke, tailor made services to fully suit the needs of each and every one of our clients.
"Torbay Property finder lived up to our expectations not only finding our dream home but in the right location too. We trust her commitment completely and would highly recommend her."
– R Pike
We offer a free no obligation chat to discuss individual needs
Invaluable help & assistance
"Without Yvette's invaluable help and assistance the purchase would have been a great deal more stressful. I have no hesitation in recommending Yvette to any prospective customers. She is, undoubtedly, a diamond"