Property Search Consultant
Covering Torquay, Paignton, Brixham and surrounding areas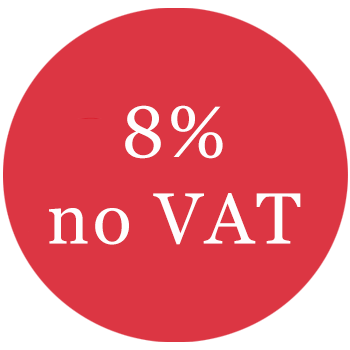 Lettings - Property Management
House Hunting made easy, saving you time & money!
We understand
Moving house can be stressful whether you are relocating or moving within the bay. Torbay Property Finder is on your side, working solely on your behalf, to ensure that you are fully equipped with the knowledge and information required to make the right choice for you. From in-depth research through to viewing and the all-important negotiating, we will be with you every step of the way.
Whether you already reside in, or are relocating to the English Riviera, our experts at Torbay Property Finder are perfectly placed to assist you with every aspect of your move. Offering a tailor-made, bespoke service we bring a wealth of in-depth local knowledge and over a decade of experience within the property sector. We are pleased to offer a personal and professional service to our clients providing invaluable advice and support throughout every step of your property purchase.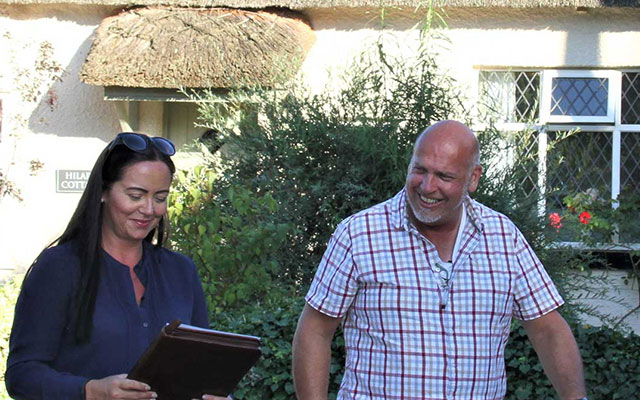 What we do for you?
As a company we have strong relationships with a range of businesses within the property sector and often have the opportunity to introduce our clients to properties before they become available to the public domain.
Having gained vast experience of the property market in the region we are well placed to offer advice on individual areas including schools, employment, leisure and lifestyle options. We also have an in-depth knowledge of local property prices and the intricacies of the Devon Property market.
We have a genuine interest in property, people and delight in providing our clients with a personal, approachable and professional service. We offer a can-do attitude and seek to make the whole process a positive experience for each and every client resulting in finding their dream property.
Areas we cover

I personally relocated to the bay just over 20 years ago and have never looked back. I have been lucky enough to live in each of the three towns which make up Torbay, Torquay, Paignton and Brixham, all of which offer a great coastal lifestyle.
Torquay
Set at the very heart of the English Riviera. Torquay is a traditional yet thriving sea side Town. With its picturesque promenade and beautiful beaches. Being perfectly placed to offer coastal living with main link roads to surrounding cities. With an array of wonderful vibrant bars, cafes and restaurants with a continental feel.
Paignton
The popular seaside town of Paignton boasts a long stretch of beachfront and promenade alongside a traditional seaside pier, flanked with various shops and bars.
Brixham
The pretty fishing port of Brixham is packed with quirky shops and what must be the freshest fish and chips in the country!
Babbacombe
Wonder along the perfectly manicured lawns of Babbacombe Downs and take in the impressive sea views of Babbacombe Bay, all lined with cafes and bars and a short stroll to all of the local shops that you would require.
St Marychurch
With its flat and accessible pedestrianised precinct which houses an array of independently owned shops, St Marychurch is a popular choice for those who like their comforts close to home. Babbacombe Bay is just a short bus ride away.
Marine Drive & Ilsham Valley
Marine Drive is one of the most exclusive areas of Torbay. Most of the houses in this area boast south facing sea views across the tree lined cliffs over the bay and beyond. Follow the road round to Ilsham Valley and you will find an array of independent boutiques, delis, bars and restaurants.
Marldon
Nestling in the rural landscape of the South Hams, Marldon combines the delights of a small Devon village with easy access to Torbay, the main-line transport links of Newton Abbot and the medieval market town of Totnes.
Cockington
Arguably the most picturesque village in Torbay, the quintessentially English Cockington is array with chocolate box thatched houses, beautifully manicured lawns and even its own cricket pitch. It has a good local (thatched) pub, tea rooms and is accessible from the sea front via a stroll though the wildlife filled marshland.
Shiphay
With an impressive array of housing stock and excellent access to Torbay Grammar School, Shiphay is also well placed for the South Devon link road and, one of the areas main employers, Torbay hospital.
Chelston
Nestled between the sands of Torre Abbey and Cockington Village, Chelston also has easy access to the main train station in Torquay.
Churston
Home to Churston Grammar School and the spectacular course at Churston Golf Club, this area is well placed for coastal walks and bathing at the secluded and peaceful Churston Cove.
Goodrington
Boasting on the best beaches in the English Riviera, Goodrington Sands is a sheltered, sandy beach with shallow, calm waters.
Preston
The long, beach hut lined sands of Preston are backed by a flat, family (and dog) friendly large green. With easy access to the South Devon link road, many of the houses here are perched on hilltops, offering what could be the best value for money sea views in the area.
Maidencombe
Just a four mile stroll along the coastal path from Torquay, Maidencombe plays host to rolling countryside and beautiful coastal waters. Quality Coast Award winner Maidencombe Beach boasts safe swimming conditions and a cliff fringed sandy beach.
Get in touch

Just pop in your details below to request a no obligation discovery call or email
Customer Reviews

It's the words from our happy customers that really tell the story about us

Thank you so much, you're an Angel
"I can't recommend Yvette enough, she is fantastic, she helped me so much, I am a first time buyer and have learnt so much from Yvette, so pleased I had her by my side to guide me. Thank you so much, you're an Angel" – Samantha Murray

Highly recommended
"Yvette and the team at Torbay Property Finder were amazing, very professional and friendly. They were able to find us our dream home. Highly recommended. Their knowledge and expertise are second to none"

Great professional job
"Yvette did a great professional job, highly recommended if you need to find a property."